We are committed to your journey for a more restful sleep
Whether you are beginning your search to understand your sleep challenges, or you are already on therapy to help you sleep better, we are here to support and help you on your way.
At Aveiro Sleep, we're passionate about helping our patients achieve better sleep health. We provide sleep testing to help understand and assess underlying sleep conditions, positive airway pressure (PAP) therapy and supplies, and provide sleep education and resources.
Sleep is an essential part of overall health and well-being. It gives your body time to restore and repair itself, while recharging for the next day.
Quality sleep improves mood and memory, increases your energy, and helps prevent serious health conditions such as heart disease and diabetes. Sleep disturbances and disorders are extremely common, yet many people suffer without getting the help they need.
Together with our family of clinics, we are focused on providing the best patient experience and service.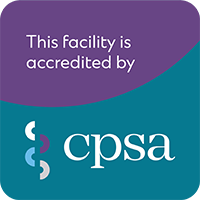 College of Physicians and Surgeons of Alberta (CPSA) – Accredited Sleep Medicine Diagnostic Provider
Why is this important? In Alberta, it is required that sleep testing providers have this designation. It ensures that the highest level of safety protocols is in place and being followed for both employees and patients. Aveiro Sleep was one of the first sleep providers to receive CPSA accreditation status.
Ensures the highest standards of care through best practices.
Independently assessed and accredited.
Ongoing process improvements and scheduled re-assessments.
Our team has been trained and assessed for compliance of patient safety and quality care.
Home Sleep Apnea Tests (HSAT) interpretations conducted by CPSA-approved interpreting physicians.

To provide integrative sleep solutions combined with exceptional patient care that improves health outcomes and quality of life for all patients in Canada.
The values of Trust, Wellness, Integrity, Caring and Excellence (TWICE) guide our daily interactions within the health care industry.
Aveiro Sleep is comprised of a leading and dedicated team of industry professionals:
Board-certified American Academy of Sleep Medicine (AASM) medical directors; providing medical oversight of adult and pediatric cases for Level III testing and PAP therapy.
College of Physicians and Surgeons of Alberta (CPSA) approved interpreting physicians for Home Sleep Apnea Testing (Level III).
Registered Respiratory Therapists and Certified Sleep Technologists.
Polysomnographic Technologist (PSGT) from the American Board of Registered Polysomnographic Technicians (BRPT).
Multidisciplinary partnerships with AASM-certified dentists to facilitate alternative obstructive sleep apnea treatment options and our partnership with Level I sleep providers to facilitate treatment options for complex patients throughout Alberta.